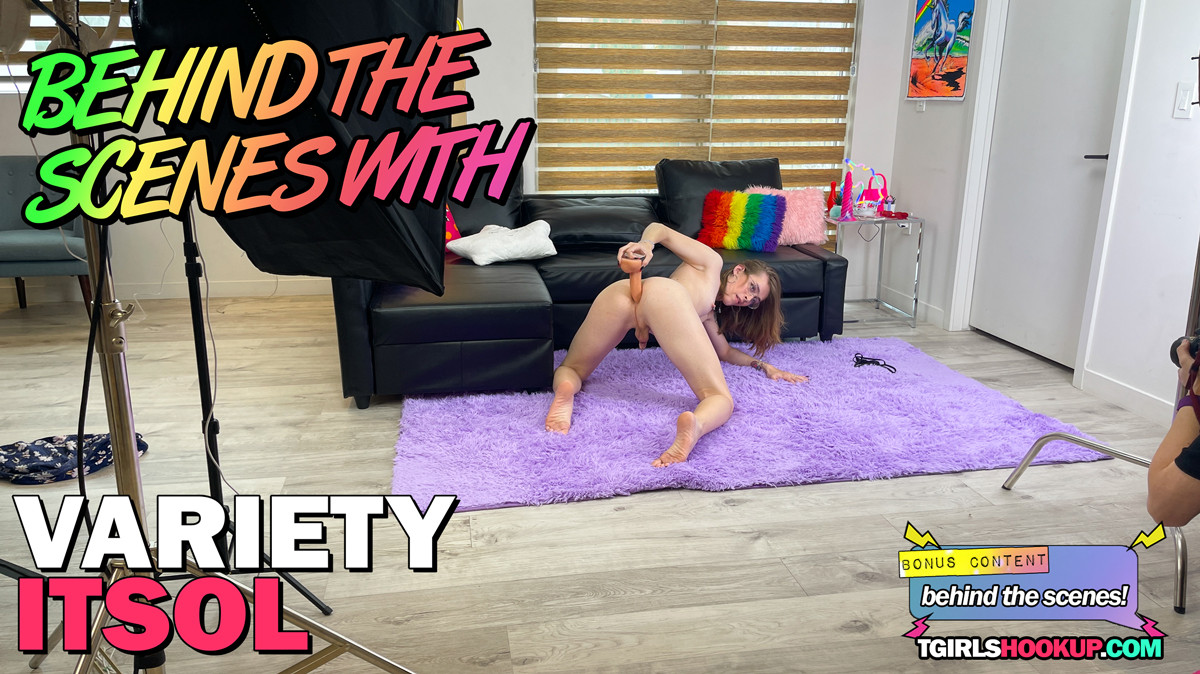 Check out this week's Behind The Scenes compilation starring Variety Itsol! Variety Itsol is fairly new industry. She reached out to me a few months ago and we made arrangements to shoot while we were in LA for the Trans Erotica Awards.
I want to thank Nikki Sequoia and Keith Eros for letting us use their lighting equipment and bringing our Las Vegas TGHU props and decor all the way to Los Angeles for us. We love you!

enjoy,
xoxo
😘KQ


Special thanks to our friends and sponsors: Hismith Sex Machines, Double Scorpio, Hankey's Toys and Mister Sister Erotica Boutique in Providence RI.


BTW, I recently got a sponsorship from Hankey's Toys, and I was given an affiliate link. If you are interested in buying an amazing toy from their site, please use my link so they can continue to supply me with awesome toys for my website. Thank you!
Visit Hankey's Toys with Kelly's Affiliate Link Here!
Added on 9th May 2023
9th May 2023
|
07 minutes