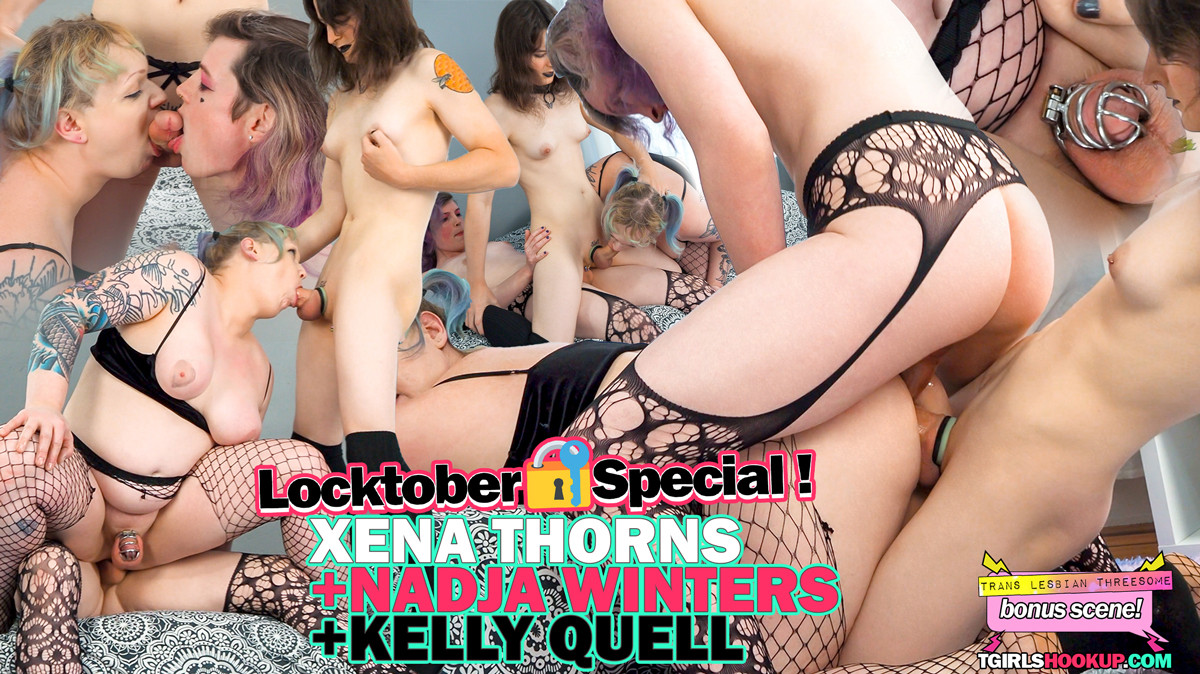 BONUS SCENE! It's October, the leaves are turning, all lattes are pumpkin spice, and all good girls are locked! For a lot of girls October=Locktober.
It's one month of the year when these goonettes show some restraint and keep their hands off their throbbing girl cocks! However, that leads to a lot of pent-up libidos as the girls find other ways to sate their lusts.
That's where Xena and Nadja step in! These two unlocked bad girls keep Kelly's mind off stroking with an impromptu threesome! Things start off with a solid suck session, with Kelly dual-wielding goth-girldick like its a Wachowski film. Shortly after, these two big dicked beauties take turns tag-teaming Kelly's sweet (but very, very slutty) holes. You'll love watching the cage do its job, keep Kelly soft and small as these goth bitches go wild on her slut slots!
We also get a spectacular DOUBLE ANAL as both Xena and Nadja cram their girl dicks deep into Kelly's ass! keep it right here on Tgirls-Hookup, where good girls stay locked but keep you cumming!

Love and girl-cum,

xoxo Ana.
Added on 28th Oct 2022
28th Oct 2022
|
23 minutes