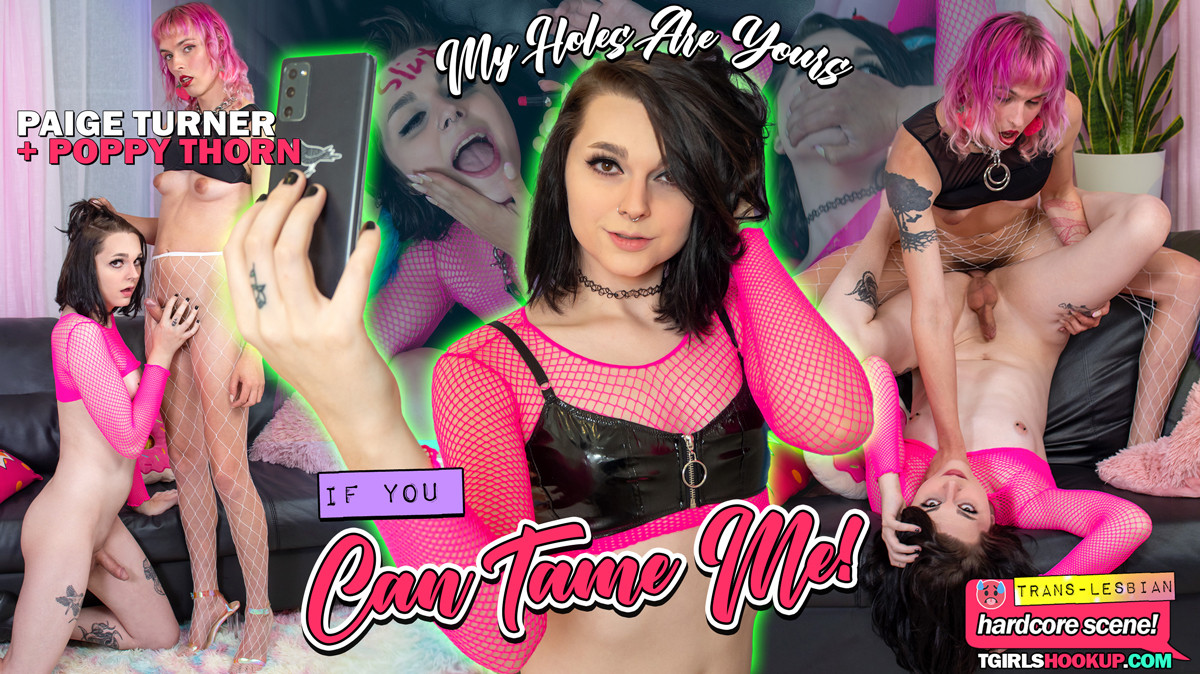 The TGHU smut machine is back in full swing! And you're gonna love what's coming hot off of the assembly line today. Paige has been burning up the charts lately, and we're happy that she stumbled upon the app!
She's a bit skeptical though, and a brat to boot, so you know that she was due for an attitude adjustment! Poppy Thorn is THE attitude adjuster, a dom-top that doesn't take any back-talk! She's beautiful, stern, and rock-hard just scrolling through Paige's pics.
(Writer's note: her tattoos are Sooooo hot too!) So, when Paige makes her way over, Poppy has something to prove! She's got Paige leashed and filled with girl-cock almost immediately. Some girls need a lot of gear to properly bring a bitch to heel.
However, she's got a bare-bones approach to taming, a leash, a cock-ring, some lipstick and lot's of hard pounding! Make sure you catch this latest installment on Tgirls Hookup! Where the sluttiest brats meet the hardest tops!

love and girl-cum,

Ana.
Added on 10th Nov 2022
10th Nov 2022
|
42 minutes